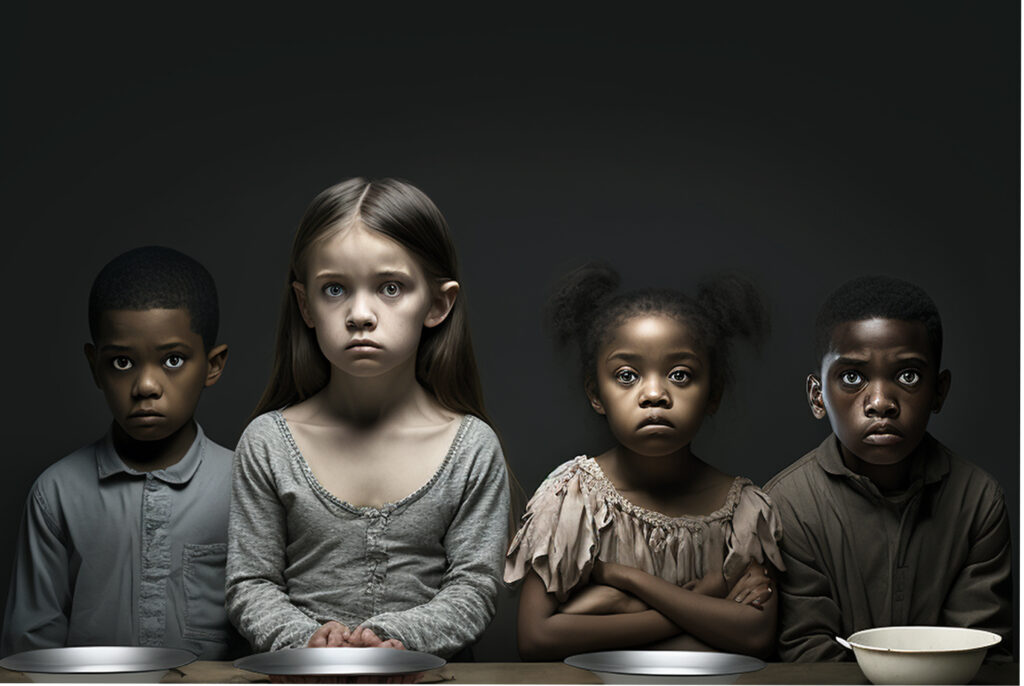 One Child Struggling With Hunger is One Too Many!
The heartbreaking reality is two years after the COVID-19, pandemic, millions of children in America are struggling with hunger.
Since March 2020, food insecurity across the nation for families with children have risen by nearly two-thirds. Black and Hispanic children have been disproportionately impacted — and are twice more likely than white children to face hunger in America.
With the announcement from The Food and Agriculture Organization of the United Nations (FAO) that global food prices have hit their highest level in a decade. It is imperative in these great times of crisis, we as a nation, lend a helping hand, and assist those families in need.
Just as the Bible says in 2 Isaiah 58:10:

"If you give some of your own food to [feed] those who are hungry and to satisfy [the needs of] those who are humble, then your light will rise in the dark, and your darkness will become as bright as the noonday sun."
At the Urban Development we are committed to doing our part to ease the suffering of millions, by using our various platforms, and programs, to shed light on this crisis. We will also set up food drives, at ALL our events, and appearances. We know we can't end this hunger crisis alone, but we will do our part to make sure NO child or FAMILY we come in contact with goes hungry for food!
No child can be HUNGRY to learn, if they are HUNGRY for food!
Many studies have shown that starvation can negatively impact children's academic performance and behavior in school, preventing them from developing to their full potential.
If you would like to help, you can donate supplies at (location dates, and times, we will be providing) or you can donate monetarily, by clicking on the donate link of our website, and choosing a convenient payment method which work for you.
REMEMBER ALL DONATIONS ARE A TAX WRITE OFF!